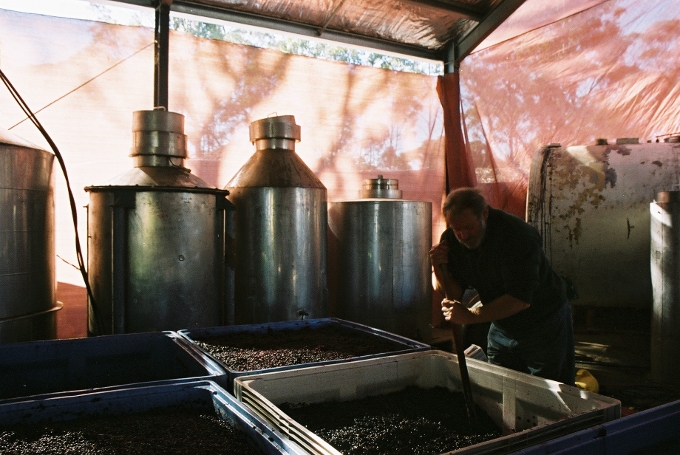 Liquor Licence Number: 36091130
We are located at Newstead in Central Victoria, just south of historic Maldon and on the Loddon River between Castlemaine and Maryborough.
Newstead is a well known premium wine area in the south of the Bendigo Wine Region. This local wine area is on the border of cool climate and warm climate viticulture and this is reflected in the diversity of the flavour spectrum of our wines. We select mostly local grapes to offer a range of quality products to discerning customers at reasonable prices.
We don't have a cellar door for tastings, but we can organize tastings for your club or work group. A good way to try our wines is to buy a mixed dozen, so that you can appreciate the wines with the sorts of food that you normally have at home.
'Phonse and Darryl O'Bryan